Matt Bomer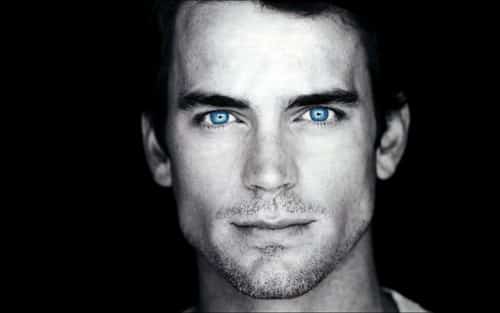 look into his eyes.
Matt Bomer is currently on White Collar. I haven't seen this show but it's in my Netflix queue.
**********************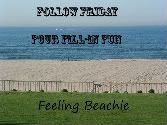 1.       I can't stand when people say _are you at lunch?  while i am sitting there at my desk visibly EATING MY LUNCH___
2.       If you are going to spout off 'political facts'__ please make sure that you are spouting facts and not just 'something you heard' and decided was truth. it is very hard living in a state that hates the president SO MUCH just because he's alive. 
3.       Call me a _party pooper__ because _I hate staying out late_____
4.       If I had a dollar for every time I heard _that the president isn't an american_, I swear I'd be a millionaire by now.
**********************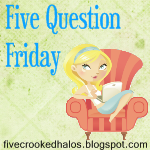 .
1. What did you wear to prom? Include a picture if possible.  I wore a black straplesss dress that if I remember correctly had a sequiny top and a poofy bottom.   It was 1992.   It was shaped like this one, but a little more 90s. 
2. Would you rather be on the biggest loser or a food eating challenge? The Biggest Loser, mostly to get the work out and eating tips. 
3. Done fave sonic drink? Refreshing summer drink? (Hey, Kristina…was that a typo, or some "done good" Southern thing?)  I don't go to Sonic ever.   We went a couple of years ago and hated every second of it.    But as for summer drinks, can't go wrong with the white wine spritzer. 
4. What was your first car, and what did you call it?  It was a blue geo metro and I called it  'my first car'
5. What's one thing your child or spouse does that sends you over the edge? I am going to refuse to answer this question. 
************************
1.  My bedtime routine includes,  getting a glass of water, taking a melatonin, filling the vaporizer, picking out clothes for tomorrow and picking a tv show on the DVR


2.   I am   very lethargic lately.  I think the older I get the more sensitive my body is to things.  I get upset and depressed when things go too far off schedule.  It always passes but the transition can be hard.
3.  I can't stand   when my dog licks his feet     because    the sound is so loud and annoying.  It'll wake you up out of a dead sleep.
4. My idea of relaxation would be  a beach vacation that included sitting on the beach reading and drinking beers.
.
5. If I had an extra $50, I would   go get some Philosophy stuff.  i'm dying to get some of the eye cream and the micropeel stuff.
.
6. The best thing about a bloggy friend is    that they are low maintenance friends!
.
7. 
 A recipe I've been dying to try is
Lemon Coconut Bars
   I might have the ingredients here and the diet is off until Monday so maybe I'll make them today!!!!!!
.
*********************
and today I found a new hop. i love hops

1. Do you have any Mother's Day traditions? 
• no.  I often feel bad because my mom and I don't have things that we do together regularly.   This year I plan to take her out for lunch or something.
.
2. Do you take a daily vitamin? Why or why not?
•I do.   I take a prenatal vitamin, no I am not pregnant I just like that they have more stuff in them.  I also take a Vitamin C and a hefty B12.
3. Do you wear perfume every day? If yes, what kind?
• I do not. Sometimes if I remember I spray on a body spray from bath and body works but most days I forget.   Also some days my nose is more sensitive to smells than others and if I put body spray or perfume on it could possibly trigger a big old allergy attack.
4. When you walk or run or work out outside – what do you take with you?
•I used to take walks outside.  I don't anymore, now I exclusively use the treadmill.   But when I did, I took my housekey, a water bottle and the pepper spray that velcroed onto your hand.   One time pre pepper spray there was a big truck that kept driving by me really slow all shady like and I was SURE  I was about to be kidnapped.
5. Repeat question. Summarize your week.
In the beginning of the week we were in Paris.  We got home around midnight Wednesday so yesterday was our first day home.  We basically got right back on schedule with the sleep and I spent yesterday doing laundry and cleaning up.    Today I still have more laundry and more cleaning.
8 Responses to "Shirtless Friday MB"