You know I don't REALLY like Ryan Phillippe because he was not nice to my girl crush Reese Witherspoon.  They were married for a long time and then he cheated on her.
\
But he is very pretty.
And Reese has moved on and got remarried and is pregnant with her 3rd child.
*******************************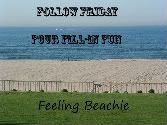 1.       After a long day, I like to _sit on the couch and do nothing__
2.       mr clean magic erasers___is my favorite cleaning product
3.       I can't stand to watch those Sarah McLachlan animal commercials. Way to ruin my day Sarah. ___
4.       I want to stop at parking lot carnivals___ when I _drive past one.  __.
***************************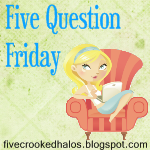 1. Are you a napper? Only if i'm sick, otherwise I never nap.  
.
2. What was your favorite subject in school? Most hated?  I liked home-ec and hated math
.
3. Did you have the something old new borrowed and blue at your wedding? What were they?  I did not
.
4. What one thing are you determined to do this summer  Survive it.
.
5. Ice cream or Popsicles?  Definitely ice cream. 
********************************

1.  Tell me about your first childhood home that you remember.
* I remember the first home I lived in, we were there until I was about 2.  It was a mobile home and there were horses down the street.
2.  What is hands down your favorite color on this Earth? 
*I gravitate toward blue for a lot of things but I'm really just into neutrals.
3.  What kind of hair do you prefer on your significant other?  Or what kind of hair is a turn on to you?
I don't give a crap.
4.  Now that it's summer…do you mow your lawn or does someone else?  How long does it take you?  Do you hate or love doing it?
I don't mow lawns.
5.  Repeat question:  Summarize your week.
I had kind of a rough week work wise, some old stuff came back up and i'd rather not deal with it but i'm the boss so……
**********************
1.  The best surprise ever would be,   to win the lottery.
.
2.   Spending a week sitting on the beach in St Lucia is my most favorite memory .
.
3.  The hardest, but most worthwhile thing I've ever done was     sadly, nothing yet.
.
4.  The best part of my day is   coming home to my dogs.   They are so excited to see me, one just runs around with a toy in her mouth and the other one 'yells' at me, i think he's telling me how happy he is to see me.
.
5. Something I like that most people don't is   waking up early.  Early bird gets the worm.
.
6. Something I am willing to fight for is  my life. I often think that if faced with it, i'd probably just give up and let someone kill me.  But truth is i think i'd try my hardest to beat the crap out of them first.
.
7.  Something you might not know about me is my ring finger is a size 3.5
3 Responses to "shirtless Friday RP"